Mariah isn't ready for "All I Want for Christmas Is You"
Thursday 5 September 2019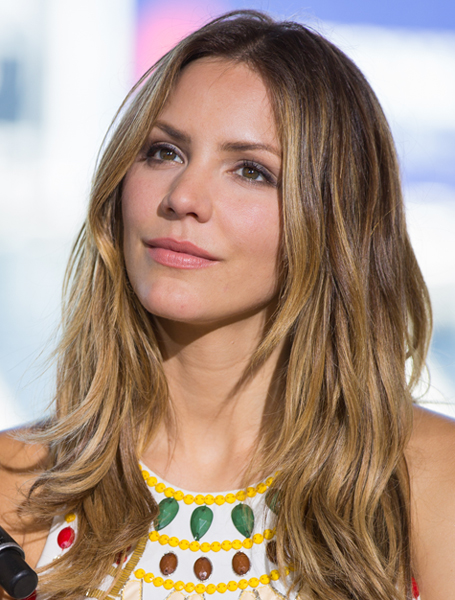 Katharine McPhee
Before Megan Thee Stallion staked her seasonal claim with "Hot Girl Summer", Mariah Carey ruled the winter with her massive 1994 holiday hit "All I Want for Christmas Is You". And Katharine McPhee is ready to jam out to it, declaring summer "officially over" on Twitter.

McPhee posted a 40-second video of herself Tuesday emphatically lip-syncing the beginning words to Carey's Christmas jingle and asking in her caption: "Mariah Carey, is it time?" Carey responded to the American Idol alum, writing, "Not yet! Let's get through Halloween first," along with a joking tongue-out emoji.

It's understandable why McPhee is a such a big fan of the ageless single originally from 1994: According to Nielsen Music, it's "the top-selling digital holiday song of all time". In December 2017, the song reached the Hot 100's top 10 for the first time since its release 23 years prior. It peaked at No. 3 on the Hot 100 this past January, as the yuletide carol approaches its 25-year-anniversary.



(Billboard)

There are not yet comments to this article.
| | | | | | | | | | | | | | | |
| --- | --- | --- | --- | --- | --- | --- | --- | --- | --- | --- | --- | --- | --- | --- |
| | | add comment | | | | login | | | | create account | | | | edit account |